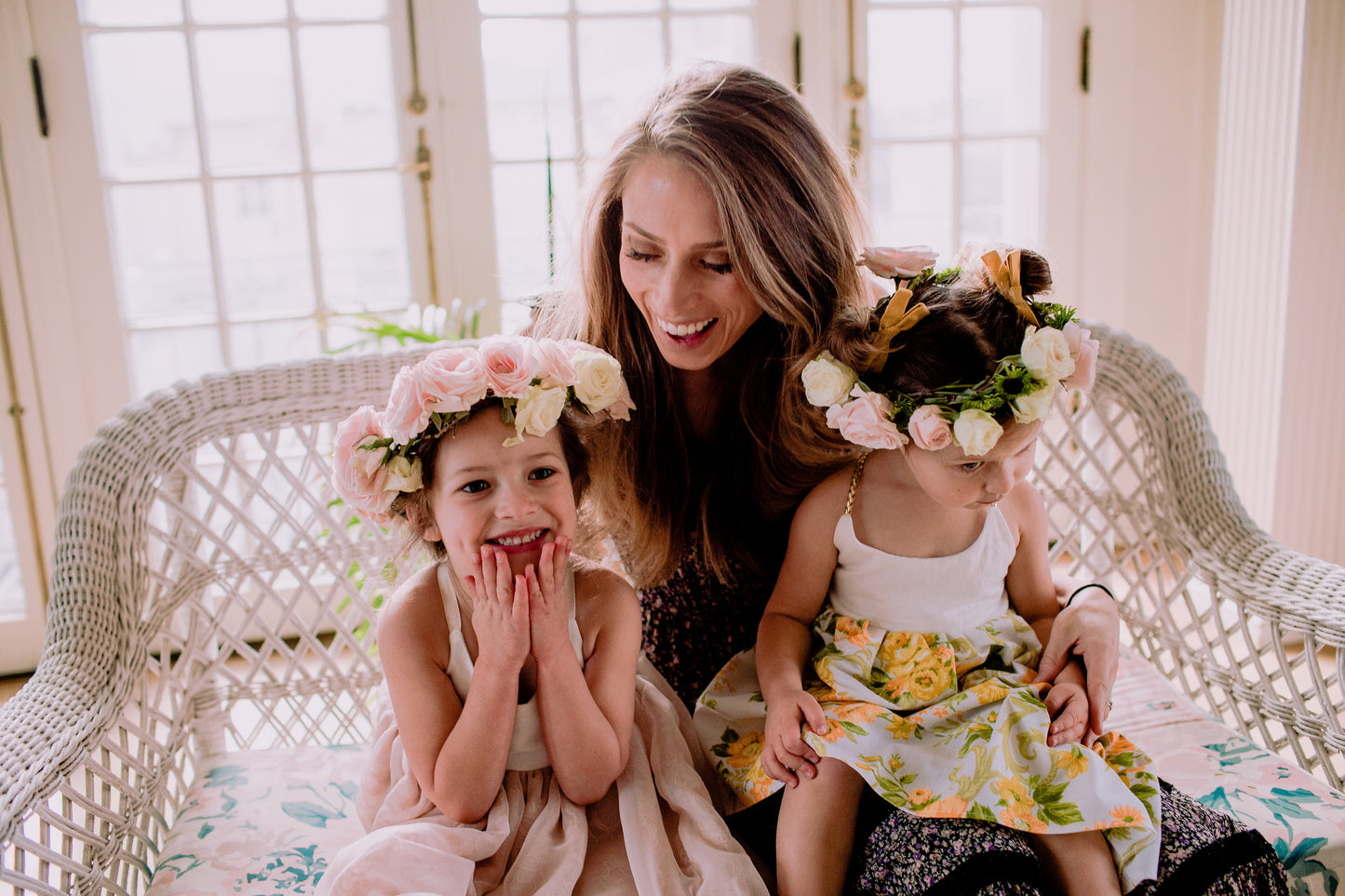 I will never forget the night of our first release.  After months of work, branding, designing, setting up a website and social media we were ready to sell products to the world. That night only one piece sold… and it sold to a good friend who wanted to encourage us.  Bless her heart.  My heart however sank and I literally laid on the kitchen floor and cried.   But it was in that moment that I realized a couple of things that I believe have shaped Pleiades and carried me through to this point:  1) This was the first time it really hit me how challenging this was going to be.  Nothing worth doing really comes easy. And, 2) I knew with every fiber of my being that I have never wanted anything more in my life, and I was ready to keep going no matter how bleak our future looked. 
That was 18 months ago, and at that point I would have never imagined that Pleiades would be where it is today.  I started Pleiades with my dear friend Sara, and at that time we had only two goals in mind, make beautiful things and try to change the world.  Seems simple right? We chose the petite but distinctly beautiful constellation as our brand name, not only because it held significant personal meaning, but because it is symbolic.  A symbol of the light we wanted to shine.  A symbol of the beauty we wanted to create. And, a symbol of my passion, joy and returning to the things that inspire me to create more and love better.  At that time we felt prompted to use the bible verse Colossians 3:12-15 as our guiding principles and foundation to build upon:
So, chosen by God for this new life of love, dress in the wardrobe God picked out for you: compassion, kindness, humility, quiet strength, discipline. Be even-tempered, content with second place, quick to forgive an offense. Forgive as quickly and completely as the Master forgave you. And regardless of what else you put on, wear love. It's your basic, all-purpose garment. Never be without it.
In the weeks and months to follow something changed.  While Sara helped us navigate those first and most challenging months, I ended up taking on Pleiades as a sole endeavor.  With the support of my husband, Tim, we built up a small but very talented team.  As obstacles came our way, and believe me, so many did, we leaned on the words of Colossians 3.  Instead of running from conflict and failures, we wore humility.  Instead of giving up when we faced mistakes, we wore discipline.  Our goal has never been to be the best at anything. Rather, our goal is simply to be a vehicle for change and love, and partner with the nonprofit organizations we care about.  We believe that if we can continue to do this, then we are right where we are supposed to be.
I cant wait to see what 2018 brings, but I am so grateful that you found us. I am so grateful that you are along for the ride and that together we can PUT ON LOVE in more ways than one.
 Lynsi