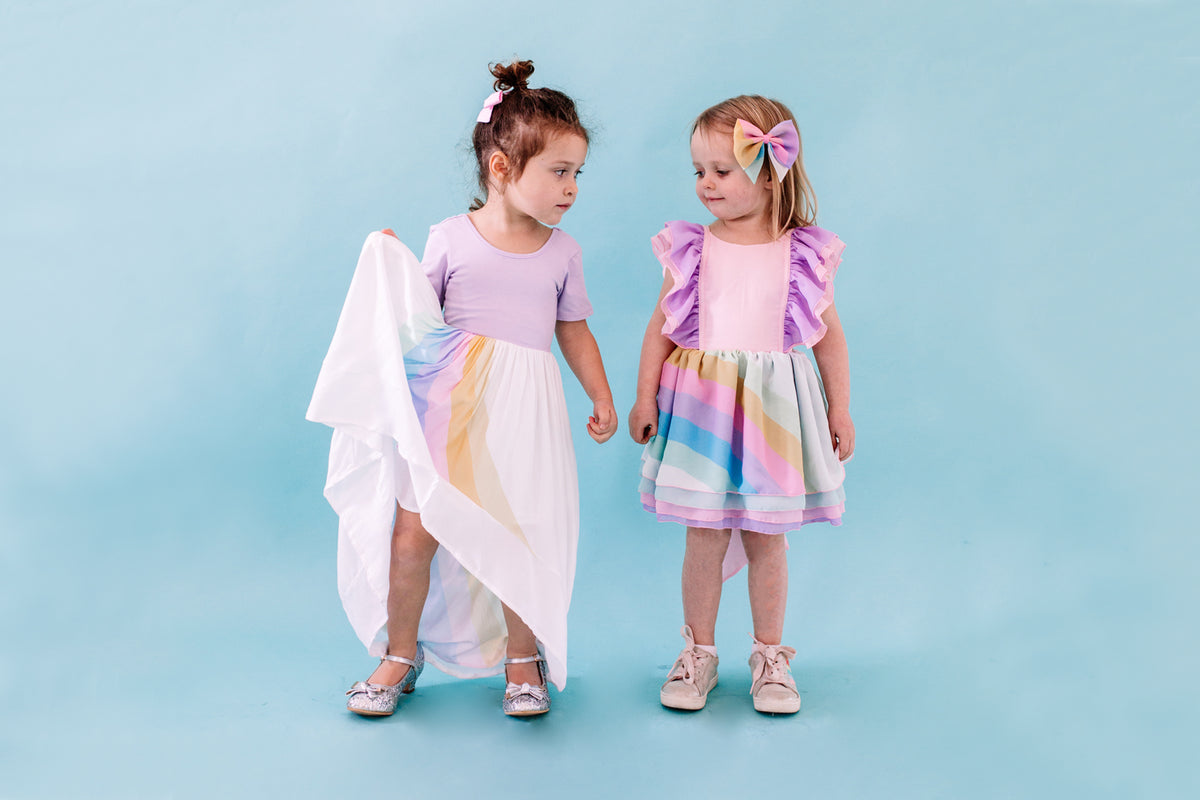 Spring is here! We could not be more ready for sunny days, warm weather, and all the Easter fun coming up at the end of April.
With Easter coming up we have put together a thoughtfully curated "Easter basket" that will feed the minds and hearts of your little ones. We love these brands, because of what they stand for and what they offer. All of these shops deliver beautiful, responsibly made products that are bound to put a smile on your little one's face.
And guess what? We're going to have a giveaway on our Instagram to give many of these items to one lucky person. It will will run April 1st - 3rd, so make sure to sign up!
What is your favorite thing about Spring? We want to know! Share in the comments below. Also don't forget to keep an eye out for our Pastel Rainbow Challis release coming soon in April. Sign up for our newsletter to be the first to get the details!