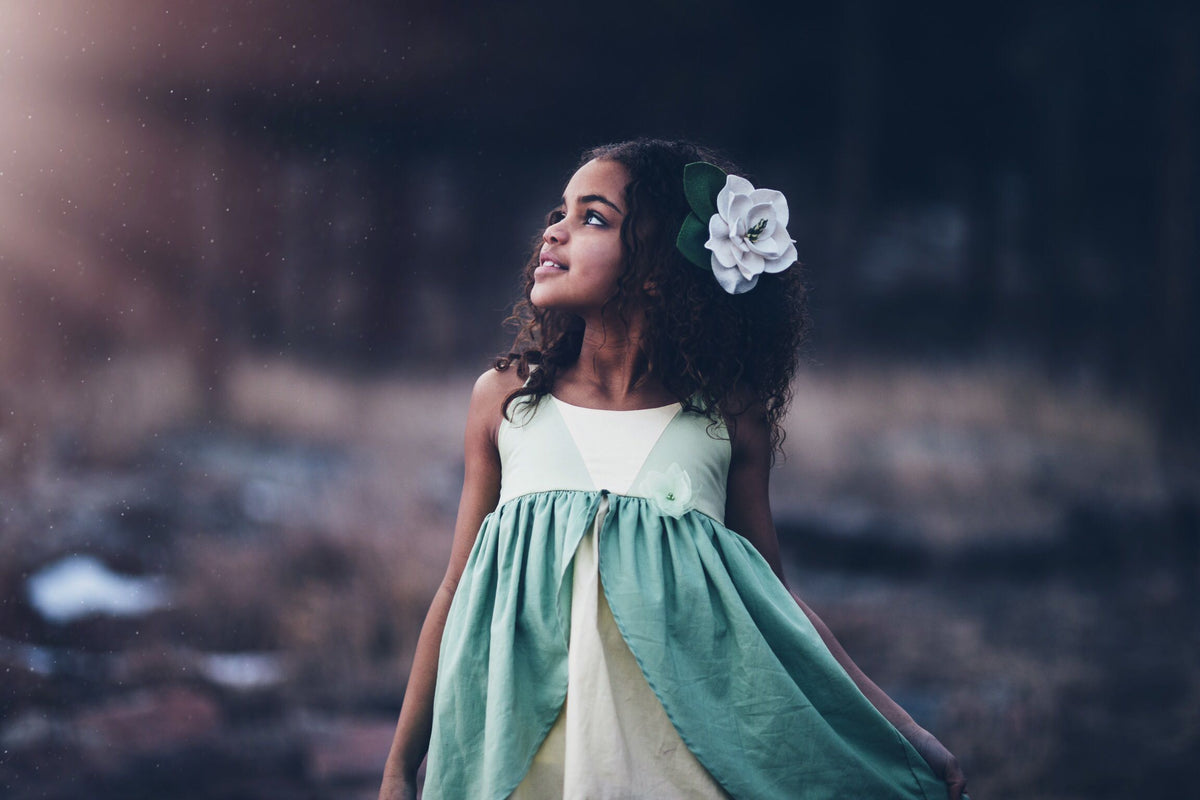 There is something about Disney princesses that inspire our little girls. The way they twirl so effortlessly, speak with elegance, and always have such poise - and I mean they also have some pretty fantastic dresses in their wardrobe. A fancy twirly princess dress does more than just make her look like a princess- it makes her feel like one too.
All the qualities that Belle, Cinderella, Tiana and Rapunzel portray she also believes are within her just by stepping into a beautifully crafted design. She walks with shoulders back looking for anyone in her path to help, twirls with a smile, and believes truly all of those things we tell her over and over again. You are loved, worthy, beautiful, a gem unlike any other.
Our new releases are inspired by the magical qualities of these Disney princesses. When she puts this dress on we want her to feel like Tiana - kind-hearted but also hard-working and focused. We want her to identify with the traits of Rapunzel - spirited, adventurous and brave. Our hope is that when she tries on these dresses she is also thinking about putting on love, joy and kindness to share with the world.

Don't forget to join us for our Princess Dress Release TONIGHT, March 27th at 9 PM EST!