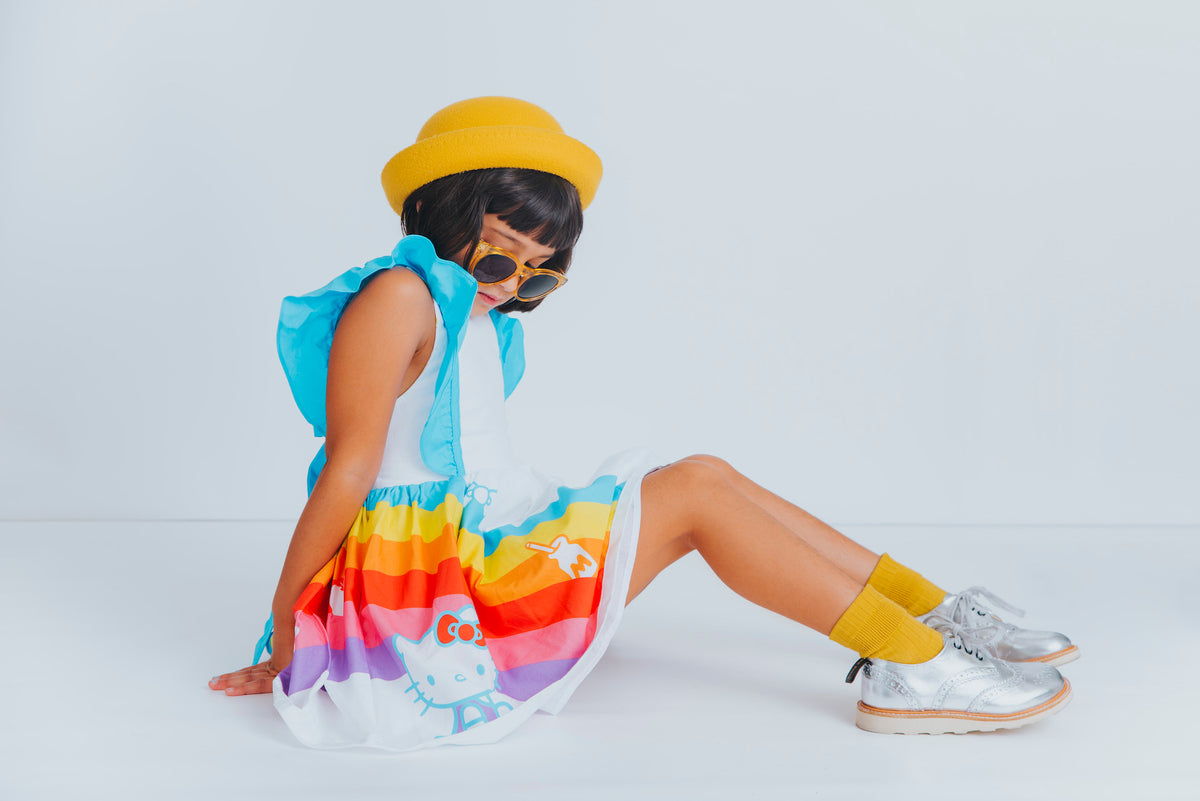 When I walked into the Hello Kitty Hollywood store and saw our dresses displayed in the very front of the store, I had to stop for a moment to take it all in. What a dream! our whole team was thrilled to work on the partnership with San Rio to create a Hello Kitty Pleiades dress, and seeing it in store was so surreal. It was such a labor of love to dream up this collaboration, and it felt even sweeter sharing it with you all.
Like so many people around the world, Hello Kitty was a huge part of my childhood. As I walked past our dresses and through the store I came across a small Hello Kitty notebook similar to one I had growing up. A flood of memories and nostalgia came over me when I picked it up, and brought back so much joy and comfort! That is the magic of childhood. A simple item like that notebook can instantly bring you back to all of those feelings and memories of being a kid. It's one of the reasons why we love Hello Kitty - they inspire the same childhood magic and nostalgia we hope to inspire with our designs. 
The release party at the Hello Kitty Hollywood store was so much fun, and it was so lovely to meet some of you, take photos with you and get to know a little more of your story.  Plus, we got to meet Hello Kitty herself!
 We hope this dress is one that your daughters make memories in – memories that they cherish forever!
We can't wait to release the Hello Hollywood Belle and Hello Kitty Pink Belle on our website this Friday, July 26. Be sure to join us right at 12 PM EST- these special edition Hello Kitty dresses will only be available this once!