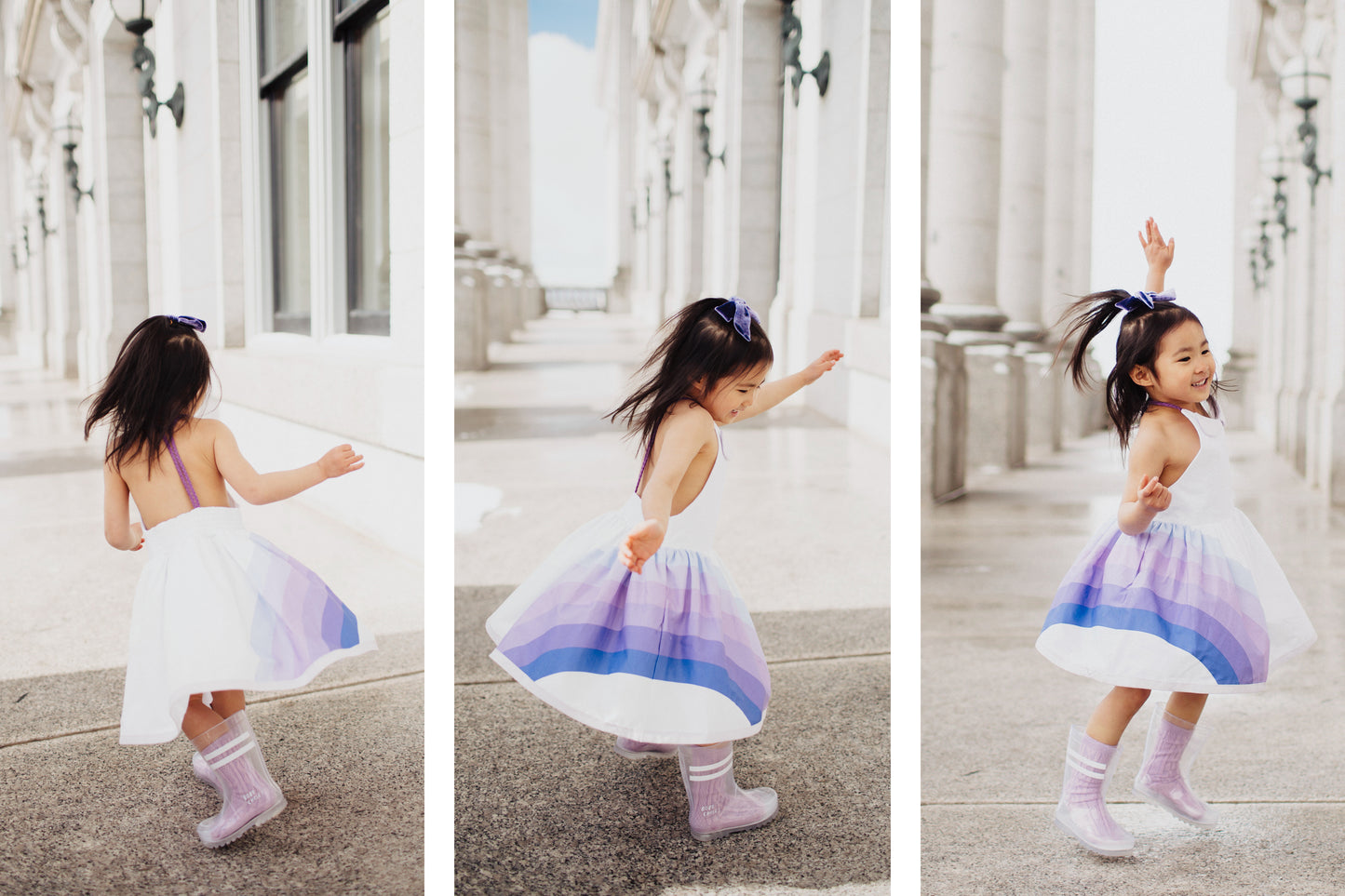 Our new line of Rainbow dresses are about to release, so we reached out to one of our favorite fashion experts to help find the best rainbow accessories out there.  
Sandy is a fashion and lifestyle blogger over at Sandy a la Mode. She specializes in sharing deals for women's clothing and stylish finds for her kiddos, with Mommy and me matching fashion being her specialty. Sandy currently lives in Utah with her husband and 2 kids, Austin (6) and Vivian (3) and along with blogging, has a full-time job as a Healthcare IT Consultant. She loves shopping (duh!), taking her kids to the park, and connecting with other mamas online and in person.
Rainbow Accessories Your Kids Will Love | Sandy a la Mode
It's pretty clear that we are all obsessed with rainbows around here, am I right? From primary color rainbows to pastel rainbows, Pleiades knocks it out of the park with their amazing girls dresses. My daughter Vivian (3 years old) absolutely loves twirling in Pleiades dresses and she pretty much feels like a princess when wearing one. She wore a pastel high low dress for her 3rd birthday unicorn party and it went so perfectly with that theme!
So in honor of our love for all things rainbow, I've rounded up a few of my favorite rainbow products for kids. I've found a handful of cute rainbow pieces for your little one to wear as well as some things for them to use or play with!
Aren't these all so cute? I definitely can see rainbows being in style pretty much forever! ;) To see an even bigger list of rainbow products for your kiddos, make sure to hop on over to Sandy a la Mode's blog post!